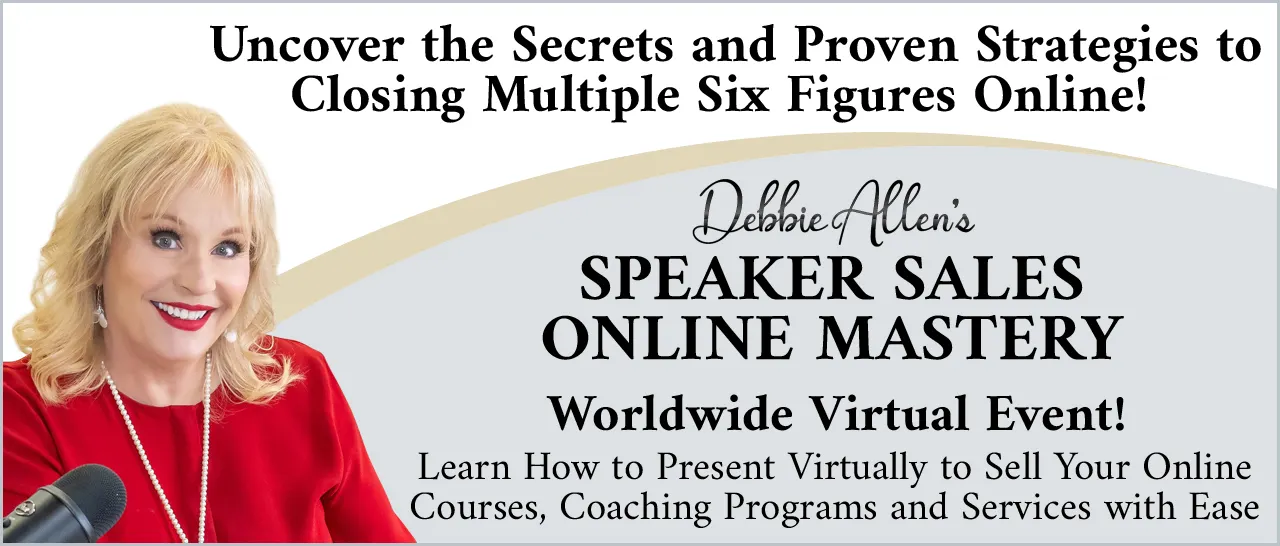 Speaker Sales Online Mastery
Uncover Debbie Allen's Online Sales Mastery Secrets & Proven Strategies to Closing Millions in Sales From Virtual Workshops and Webinars!
This FREE 90-Minute Online Workshop Will Show You The Exact Steps You Need to Take to Skyrocket Your Sales Conversions … Making More Sales With Ease Using Webinars, Virtual Summits and Online Workshops!
Learn How To Present Virtually to Sell Your Online Courses, Coaching Programs & Other Services with Ease!
Wednesday, September 25, 2024
90 Minute Online Workshop
12:00 PM Eastern (USA / Canada)